Manco Double Seat, one piece, 11359
Current Top Sellers
$5.99 $2.88
$39.00 $19.55
$29.55 $19.55
$7.95 $5.95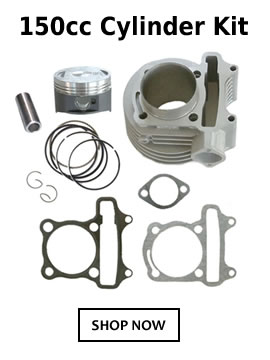 Customer Review


I am so happy I found you guys online. Not only are the parts available your prices are great and your staff and tech support are the best I have ever dealt with. Thanks so much.
JB in Tewksbury, MA
Manco Double Seat, one piece, 11359
Product Description
Popular Manco seat. Both the back and the bottom are the same dimensions 26" long and 10.5" wide, with approx. 6" of material between the top and the bottom for easy fit. Nut plates in both the bottom and back of the seat for easy installation (4 on the seat and 4 on the back).
Please check your dimensions for a proper fit.
Product Reviews
Write Review
Could have been 5 stars

Posted by Coop on 25th Jan 2016

I got this seat in a timely manner. It fit perfectly to replace the old seat in the Manco Dominator I am rebuilding. I would have given a 5 star rating had they tossed in the $0.68 worth of bolts to attach it to the frame. Other than that. Very pleased.

Works great

Posted by Unknown on 25th Dec 2015

Good seat. Fits prefect. Lined up exactly on frame. Thanks

Place and play

Posted by Unknown on 18th Aug 2015

Perfect fit! Great product!

Good fit

Posted by Unknown on 7th Aug 2015

Over all a good seat, fits as advertised. I'm happy with it. I wish they would advertise the bolts needed or thread pitch for the t-nuts. But I'm satusfied
Shipping methods for the contiguous USA as well as Hawaii and Alaska:
* Listed shipping charges are for shipments for the U.S. and Canada.
* Shipments to all other countries will incur additional shipping charges, call for a quote.
* Parts are shipped via Fedex or USPS to your address.
* Fedex shipments require a street address.
* You must include a complete address.
* Your order will not be shipped without a full address.
* Same day shipping Monday thru Friday if placed before 1PM
* Standard business delivery is Monday - Friday
* Standard home delivery is Tuseday - Saturday

FREE GROUND SHIPPING FOR ORDERS OVER $200.00 WITHIN THE CONTINENTAL US ONLY!



Return Guidelines
No returns on electrical items.

1. The item(s) must be returned within 30 days of the order date.
2. Include the original receipt or a copy of receipt with the returned merchandise.
3. The item(s) must be returned without being used or damaged in any way.
4. There is a 15% restocking fee that will be applied to all returns.
5. Send the return freight PREPAID to our warehouse at:

GoPowerSports.com
Returns Department
1375 S. Main St.
Keller, TX 76248
Find Similar Products by Category