Product Description
No Returns on this product, if you have questions about it, Please call before ordering.

Engine will ship with "Adult Signature Required".
GoPowerSports - Predator Performance Engine Race ready, allow 3-5 days to ship

- Governor gear is removed
- Performance header pipe
- Performance high flow air filter adapter
- Upgraded valve springs
- Performance high flow air filter
- Performance Blue Printed Carburetor
- Throttle cable ready linkage
This engine is not for young or inexperienced drivers.
This engine is blue printed and race ready, it is guaranteed to run but as with all racing parts there is no warranty
. These engines are shipped with
NO OIL
. We recommend a
high quality oil designed for splash systems
to provide better protection. Always keep at least 16 ounces and no more than 20 ounces of oil in the engine while in use. Maximum rpm on these engines is about 5200 to 5400 rpm. Connecting rod, flywheel, and valve train are all sufficiently durable with this engine package. We do not recommend any upgrades to this engine unless you plan to use a billet flywheel and a billet rod.
Purchaser assumes all liability.
This Predator 212cc gas engine has gas-saving overhead valves for cooler, cleaner performance and longer life. The horizontal shaft is mounted in the crankcase with dual ball-bearings, making this gas engine an ideal replacement for most standard engine configurations. The powerful gas engine features a durable cast iron cylinder making it the perfect replacement engine for a go-kart, log-splitter and dozens of other machines.
We strongly recommend using the Header Support to prevent pipe from breaking.
Upgraded engineering and construction for improved lifespan
Durable cast iron cylinder withstands wear and abuse
User-friendly controls for easy starting and operation
Fuel shut off for safe transport
Ball bearing support shaft for long life
6.5hp engine with 3/4" diameter crankshaft with 3/16" key way
Item for sale outside California only, please refer to item 69727 for California compliant model. This item can only be shipped within the 48 contiguous states via Standard Ground Shipping.
Upgrade this engine by adding Predator Performance Header Pipe below for only $9.95 regulary $39.88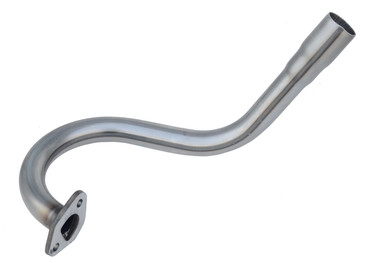 Product Videos
Custom Field
Product Reviews
212cc Predator Performance Stage 1 Racing...

212cc Predator Performance Stage 1 Racing Engine

I don't get how some springs, a carb, and exhaust flange and a bent pipe should cost almost $300 extra.

I realize that not everyone has the space and tools that I do but that's a little crazy.
Don't speak to me about labor for a few bolts and 15 minutes of your time either.

It was exactly what I expected nice powerful stage 1 , 212 predator. Thanks @Gopowersport

I have a coleman ct200u and I want this engine....

I have a coleman ct200u and I want this engine. How fast do you think my coleman would be going after I buy this engine.

212cc Predator Performance Stage 1 Racing...

212cc Predator Performance Stage 1 Racing Engine

Bet I could go 100 mph on this thing!

Man if I strapped this to an old Coleman mini I could do like 100 mph and 1/8 mile time of 8 seconds or less!

The Massimo MB200 Mini...

Will this engine work on the Massimo MB200 Mini Bike?

great motor love it

Is this a himi?