Once again GoPowerSports.com will have a big presence at the annual Pate Swap Meet at the Texas Motor Speedway in Fort Worth, TX. We will be there with over 20 spaces from April 25 to April 27. With special guest appearances by Car's and Cameras, Red Beards Garage, Rather B. Welding, Build Break Repeat and Go Kart Alley. We also have a lot of karts and mini bikes on display including the recent winner of the Muscle Mini Bike Build Off. Texas Outlaw Mini Bikes will also be there with lots of their bikes to show off and brag about.
They will be at the booths:
1 to 5 on Friday the 26th
10 to 5 on Saturday the 27th
We will also have hats, t-shirts, mini bike performance parts for sale and lots of Free stickers.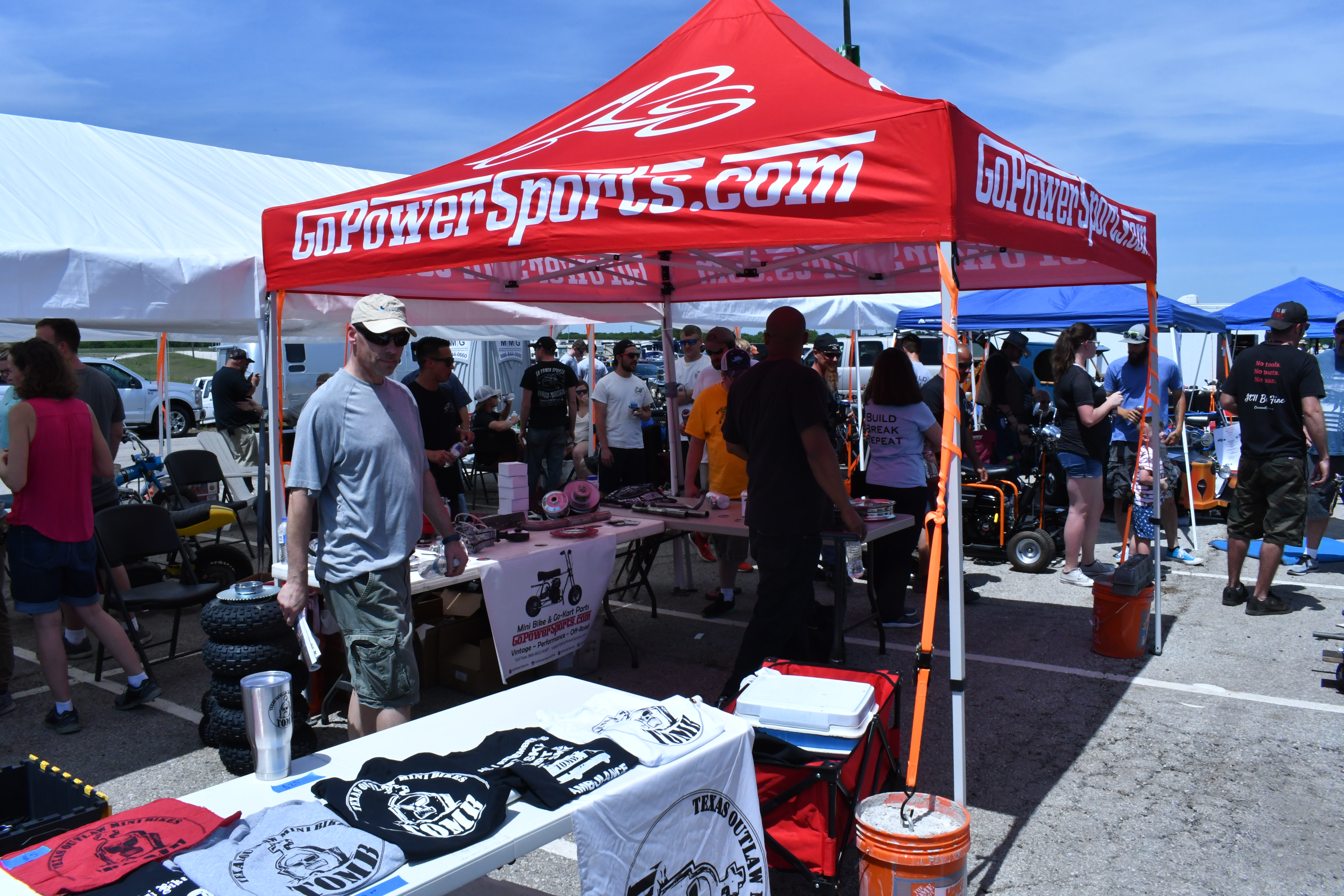 <Check out last years swap meet>