Product Description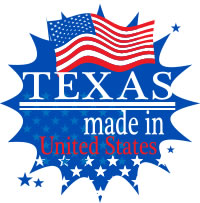 Heavy duty brake pedal and gas pedal 1/4" thick.
Used to replace Manco style brake and gas pedals.
These pedals are considerably stronger than the Manco / American Sportworks original pedals.
They are made of steel and are not plated.
There is also an older style pedal that looks the same but has an L shape on the bottom that this pedal does not have. These are part# 8009 / 8011 used in the 70's and early 80's.
Original SKU:

6293-16HDPair - 1436/1437
Product Videos
Custom Field
Product Reviews
Great Company

Heavy Duty Manco Brake Pedal & Gas...

Heavy Duty Manco Brake Pedal & Gas Pedal

These are very Beefy and Heavy Duty, nice quality and all I had to do was weld on stoppers for my metal brake and throttle rods. They complete the look of a vintage Kart build. The price was very reasonable as well. These are a must to enhance and improve your Kart for certain.

Heavy Duty Manco Brake Pedal & Gas...

Heavy Duty Manco Brake Pedal & Gas Pedal

Heavy Duty Manco Brake Pedal & Gas...

Heavy Duty Manco Brake Pedal & Gas Pedal

Great product

Well built , Truly a better product than stock

I bought the peddle kit it fit my application perfectly thanks again Go Power Sports

Pedals are perfect for the vintage style Go Karts I'm building. One go kart became seven and its a lot easier to buy them than make them.

Heavy Duty Manco Brake Pedal & Gas...

Heavy Duty Manco Brake Pedal & Gas Pedal