Product Description
Our predator performance air filter adapter kit is a very popular kit that includes a K&N style high flow air filter, aluminum air filter adapter, and an upgraded drilled main jet for the carburetor. This kit is a simple but very effective upgrade over the stock air box and exhaust. With the added air flow, the more rich main jet ( .038 ) is
mandatory
for optimal engine performance. Filter inlet measures 2 7/16" ID and 2 7/8" OD and will vary in colors. Includes choke hold bracket as well.
Fits both Hemi and Non Hemi engines.
AIR FILTER

ADAPTER

Main Jet

GASKETS

AIR FILTER COVER- RED DACRON (LIMITED TIME, FREE INCLUDED IN KIT)
Compatible with:
Honda GX140

Honda GX160

Honda GX200

Honda Clone Engines

Predators Engine 212cc

Trailmaster Mini and MidX model go karts
Note: Some engines are now coming with EPA carburetors ( Below are pictures that show the difference). The EPA carburetors are not compatible with performance kit.
No mixture or idle adjustment, also uses a completely different style of jet that is designed to be no-replaceable. Our adjustable carburetor ( JF168QDL.06B) comes with the standard jet,
you will still need to install the larger jet, or order stage 2 carburetor ( PSC.S2) that has the jet already installed.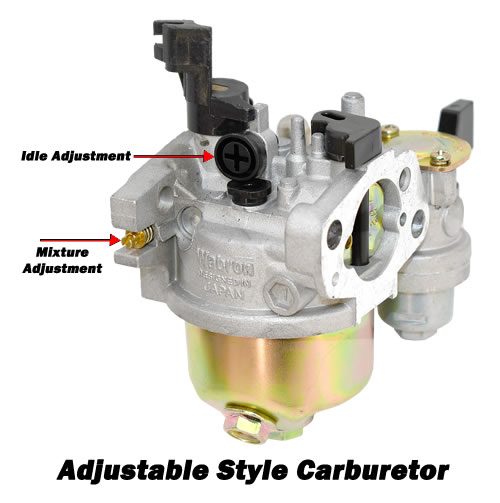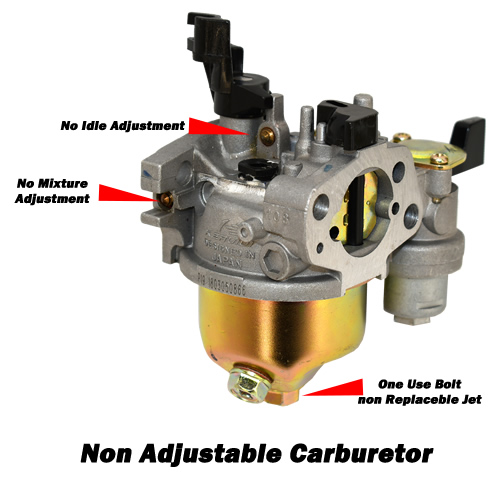 Custom Field
Product Reviews
This is my second purchase of the 212 stage 1 kit and I'm still happy with the quality and timeliness of this kit!

Great looking, quick shipping, and really helped out on power.

This was a great buy. You will certainly see where your money went. Looks good too

Stage 1 intake and carb jet.

The choke lever hold down gets in the way of the lateral action of the choke itself creating an obstruction and preventing the choke from closing completely. The choke lever hold also sits too low and interferes with the mounting of the adapter preventing an air-tight level seal across the opening of the carburetor. These issues can be fixed by grinding or cutting the hold down to fit as intended.

Perfect

A great add on for extra power

Easy kit to install. Noticeable performance change for little cost. Looks great installed.

I had a little trouble with tightening the nuts to the studs because of the room but I managed to tighten it but other than that it worked perfectly way more power

For starters, the added power is fantastic! And everything went together super easy. Except for the bolt the attaches the choke bracket sticks out too far and keeps the choke from closing all the way. Still starts just fine, but was difficult to tighten down as well. Otherwise I'm very pleased.