Product Description
Our predator performance air filter adapter kit is a very popular kit that includes a K&N style high flow air filter, aluminum air filter adapter, and an upgraded drilled main jet for the carburetor. This kit is a simple but very effective upgrade over the stock air box and exhaust. With the added air flow, the more rich main jet ( .038 ) is
mandatory
for optimal engine performance. Filter inlet measures 2 7/16" ID and 2 7/8" OD and will vary in colors. Includes choke hold bracket as well.
Fits both Hemi and Non Hemi engines.
AIR FILTER

ADAPTER

Main Jet

GASKETS
Compatible with:
Honda GX140

Honda GX160

Honda GX200

Honda Clone Engines

Predators Engine 212cc

Trailmaster Mini and MidX model go karts
Note: Some engines are now coming with EPA carburetors ( Below are pictures that show the difference). The EPA carburetors are not compatible with performance kit.
No mixture or idle adjustment, also uses a completely different style of jet that is designed to be no-replaceable. Our adjustable carburetor ( JF168QDL.06B) comes with the standard jet,
you will still need to install the larger jet, or order stage 2 carburetor ( PSC.S2) that has the jet already installed.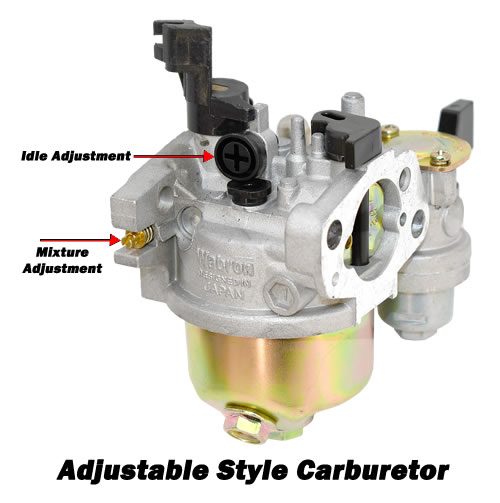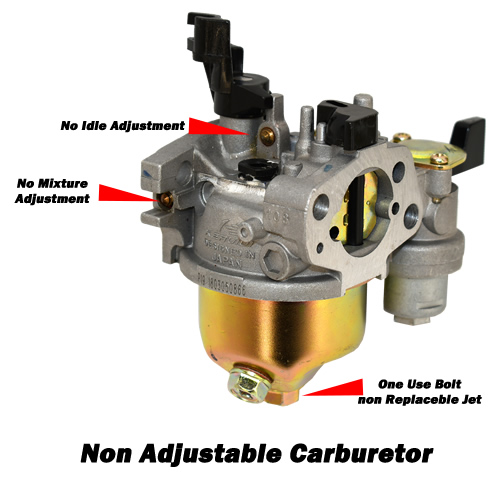 Custom Field
Product Reviews
Had a great experience with this kit go power sports is one of the best places to shop parts well made park great quality thank you so much really recommend


Looks great can't wait to put it on my bike

BIG improvement over stock. High quality kit.

Very happy with the simplicity of installing this upgrade. Gave my Murray track 2 mini bike some style points and along with a performance header and valve springs my predetor 212 moves that mini bike like it means business.

Easy to install , looks very nice . Happy with purchase

Arrived quick, was super easy to intsall, and overall made it a beast!!

Very happy with air filter kit.

The air filter kit in approved the look of my mini bike and also in approved the performance of it.

This is a great alternative to the stock air filter setup. It went on easy without a hitch. The only suggestion I would have is to change the bolt that holds the choke level bracket on to be an allen wrench-type screw instead of a hex head bolt. It was tricky getting a socket that small to tighten it down. Otherwise, this is a great kit!

212 Predator performance air filter & upgrade jet

This is the third time I have ordered these items and they always arrive on time and perform as stated. I build a lot of mini bikes and they have found a customer for life.