Product Description
Our predator performance air filter adapter kit is a very popular kit that includes a K&N style high flow air filter, aluminum air filter adapter, and an upgraded drilled main jet for the carburetor. This kit is a simple but very effective upgrade over the stock air box and exhaust. With the added air flow, the more rich main jet ( .038 ) is
mandatory
for optimal engine performance. Filter inlet measures 2 7/16" ID and 2 7/8" OD and will vary in colors. Includes choke hold bracket as well.
Fits both Hemi and Non Hemi engines.
AIR FILTER

ADAPTER

Main Jet

GASKETS
Compatible with:
Honda GX140

Honda GX160

Honda GX200

Honda Clone Engines

Predators Engine 212cc

Trailmaster Mini and MidX model go karts
Note: Some engines are now coming with EPA carburetors ( Below are pictures that show the difference). The EPA carburetors are not compatible with performance kit.
No mixture or idle adjustment, also uses a completely different style of jet that is designed to be no-replaceable. Our adjustable carburetor ( JF168QDL.06B) comes with the standard jet,
you will still need to install the larger jet, or order stage 2 carburetor ( PSC.S2) that has the jet already installed.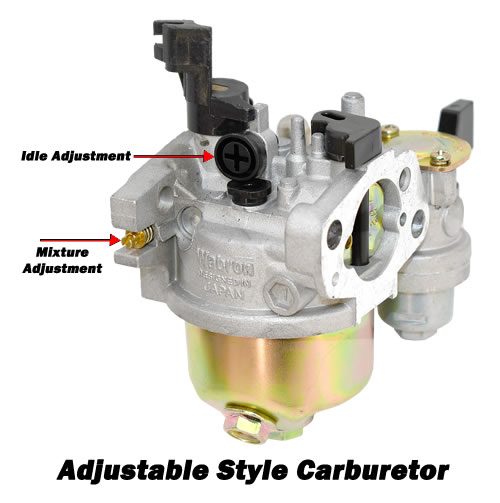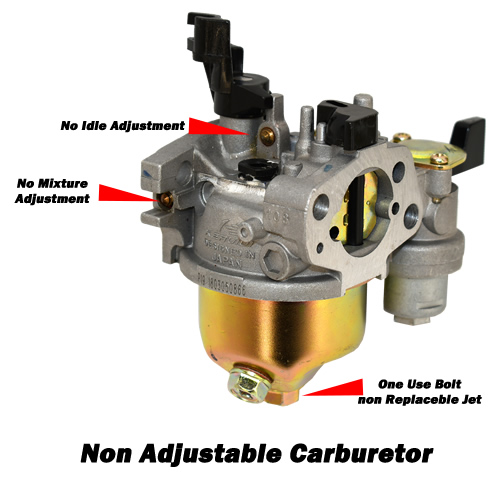 Custom Field
Product Reviews
The filter has worked awesome i just got the...

The filter has worked awesome i just got the wrong torque converter so I havent gotten to feel the hp difference

5 stars

212cc Predator Performance Air Filter, Adapter &...

212cc Predator Performance Air Filter, Adapter & Upgrade Jet

Kit works great, MUST MODIFY THE FRAME if you...

Kit works great, MUST MODIFY THE FRAME if you will be using on a MMB80 frame

I love the upgrade .thank you guys!!!

I love the upgrade .thank you guys!!!

212cc Predator Performance Air Filter, Adapter &...

212cc Predator Performance Air Filter, Adapter & Upgrade Jet

Works really well. Increases horse power by around .5-1 , accelerates faster, super easy to install!

212cc Predator Performance Air Filter, Adapter &...

212cc Predator Performance Air Filter, Adapter & Upgrade Jet

Very nice works well