Product Description
The GoPowerSports Predator Performance Kit features 4 easily interchanged parts that will turn your factory stock 6.5HP engine into a beast!
These products help the engine to breathe better and ultimately move more air in and out of the engine more efficiently, which gives you more power!
Compatible Engines:
GX140, GX160, & GX200
212cc Predators (Hemi and Non-Hemi)
196 and 212 Tillotsons
TrailMaster Mini and Mid go-karts & MB200-2
Note: Some engines (Coleman CT200 series mini bikes) are now coming with EPA carburetors (Below are pictures that show the difference). The EPA carburetors are not compatible with our performance kit. There is no mixture or idle adjustment, also uses a completely different style of jet that is designed to be non-replaceable. Our adjustable carburetor (JF168QDL.06B) comes with the standard jet, you will still need to install the larger jet, or order the Stage 2 carburetor (PSC.S2) that has the jet already installed.
This kit features:
Red or Blue K&N style high flow air filter with adapter
1 Upgraded Main Jet - .038
Gaskets
1 Header Pipe
Optional Upgrade Features:
Performance muffler for a quieter sound and added low & mid-range power.
The B91 muffler fits the following pipes -
KDPRED65HP
COLEMAN HEADER
MB200 HEADER
BUILD YOUR OWN
The B91XL muffler fits the following pipes:
KD5438
GPS-0010
GPS-0020
KD5432
KD5435
Safety header sleeve for the best in safety against burns.
Heavy duty valve springs meant to add performance and durability, especially when taking out the engine's governor.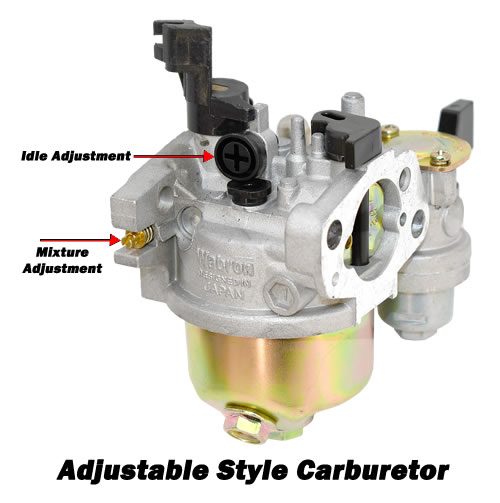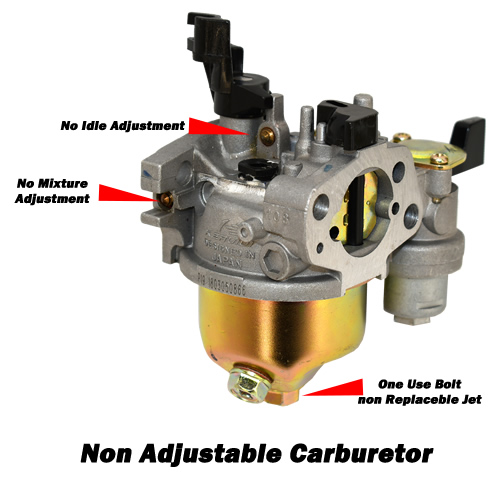 Custom Field
Product Reviews
Ordered parts that work perfectly. One of the parts was forgotten on the order but was delivered to me after the fact quickly. I appreciate the help!

Kit was fine. I did have to cut the header to get the muffler to fit. For the extra money for a muffler it should at least fit the exhaust pipe.

everything is good except the exhaust, where it come close to my leg burning it. The exhaust is supposed to in the middle of the bike, instead its on the side based on videos and pictures I viewed online. Solely based on this bike.

I don't like how I paid extra shipping an my parts came late! If shipping was slow I shouldn't have been able to pay for quick shipping shouldn't have been an option!

A must pick up for these motors to open up airflow performance.

It came quick , and had everything i ordered.
The parts came a little scattered.
It could of been bc of a parts check, if so that's a plus.. all in all, they definitely get my recommendation...

I haven't put the kit on but it came nicely packaged.

Stage 1 Performance Kit is a Disaster and Waste...

I bought the kit for a Lifan 168F-2 196cc clone engine. The aluminum airbox adapter does not allow you to fix a 10mm socket on to it to attach the adapter on one side because the hole around the nut area is to tight to fit a even a thin wall socket. You have to use a pliers to tighten the nut, since a socket doesn't fit. Once the air-box adapter was on the choke brace does not line up correctly, so that brace had to be removed. After that when the air filter was attempted to be attached the filter is not anywhere close to being at the right angle to not hit the tire of the Road Rat go kart the engine is on. I had to remove the aluminum air box adapter and put the stock air box back on. I put in the included jet and exhaust pipe. Even with tuning it ran horribly with the included jet. Once again, I had to remove a part that came with the kit (the jet this time). This left me with the only working part from this kit was the exhaust pipe that just makes a TON of noise and that's it. The exhaust pipe is not even worth keeping on. I would question ever ordering from Gopowersports as they don't allow returns for items that flat out don't work. They only take returns for " The item(s) must be returned without being used / mounted or damaged in any way, must be in new condition in original packaging." This was a waste of money.

FANTASTIC!