Product Description
Our Stage 1 Performance Kit is a simple but effective upgrade over the stock air box and exhaust. With the added air flow, the richer main jet (.038) is mandatory for optimal engine performance. To complete the Stage 1 Performance Kit, you will need to add an aftermarket Header Pipe.
Kit Includes:
Air Filter
Air Filter Adapter
Air Filter Cover
Choke Bracket
Main .038 Jet
Carburetor Gaskets
Compatible with:
Tillotson 196/212
Honda GX140/GX160/GX200
Honda Clone Engines
Predators Engine 212cc (Hemi and Non-Hemi)
Trailmaster Mini/Mid/Blazer 200R model go-karts
Recommended Items:
Note: Some engines are now coming with EPA carburetors (Below are pictures that show the difference). The EPA carburetors are not compatible with our performance kit.
They do not have a mixture or idle adjustment, also uses a completely different style of jet that is designed to be non-replaceable. Our adjustable carburetor (JF168QDL.06B) comes with the standard jet, you will still need to install the larger .038 jet from this kit or order Stage 1 Carburetor (PSC.S1) that has the jet already installed.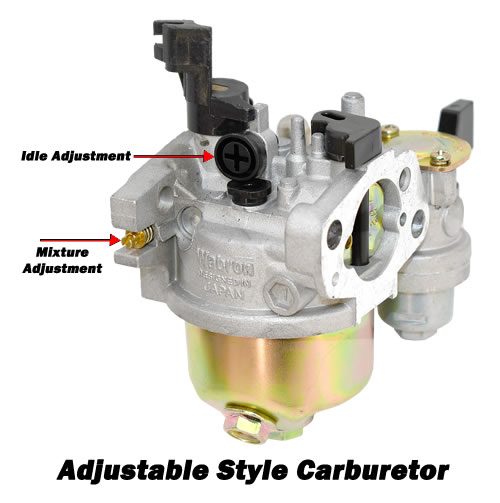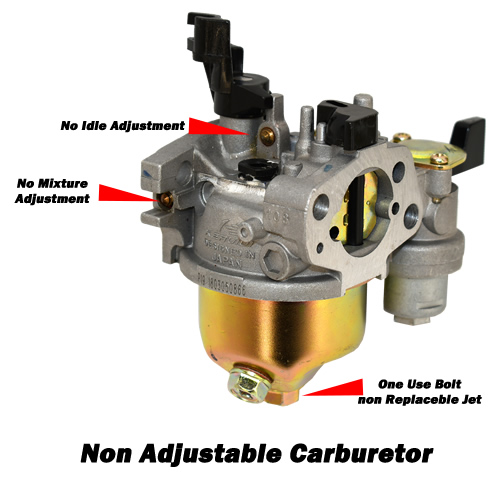 #PPK2015
#KDPRED102AF
Product Reviews
do you need a new carb for performance kit?

engine runs better with kit...

engine runs better with kit installed

The kit looks great and I could immediately tell the difference in power. The only downside is the hardware that came with the filter adapter needs to be a much shallower head. I had to salvage one from my mountain bike to have it not interfere with the choke arm. Overall great product.

Add says this will fit on Honda GX200 as well....

Add says this will fit on Honda GX200 as well. Everything fit great except choke holder bracket didnt lineup to hold choke lever in place and after installing new carb jet it didnt run as well as it did before.

I love the kit really helped the motor come alive

Poorly fitting parts Horribly customer...

Steer clear of GPS their cheap products. Fitment was horrible and when you email their customer service their response will be we've installed it on lots of bikes with no problems. Find another supplier.

Fit perfectly and the header sounds amazing

Performance Kit for 196cc/212cc...

Really good products

I like it

Great kit on predator 212cc.

I put this on a predator 212cc and mounting on a track sled. The kit was easy to install.