Product Description
The GoPowerSports Predator Performance Kit features 4 easily interchanged parts that will turn your factory stock 6.5HP engine into a beast!
These products help the engine to breathe better and ultimately move more air in and out of the engine more efficiently, which gives you more power.
Compatible Engines:
GX140, GX160, & GX200
212cc Predators (Hemi and Non-Hemi)
196 and 212 Tillotsons
TrailMaster Mini and Mid go-karts & MB200-2
This kit features:
Red or Blue K&N style high flow air filter with adapter
1 Upgraded Main Jet - .038
Gaskets
1 Header Pipe
Optional Upgrade Features:
Add Performance Muffler for a quieter sound and added low & mid-range power.
The B91 muffler fits the following pipes -
KDPRED65HP
COLEMAN HEADER
MB200 HEADER
BUILD YOUR OWN
The B91XL muffler fits the following pipes:
KD5438
GPS-0010
GPS-0020
KD5432
KD5435
If using a muffler with header pipe, it must be supported with a brace to prevent damage to the pipe. we would recommend part #KDHBS
Safety Header Sleeve for the best in safety against burns.
Heavy Duty Valve Springs meant to add performance and durability, especially when taking out the engine's governor.
Note: Some engines (Coleman CT200 series mini bikes) are now coming with EPA carburetors (Below are pictures that show the difference). The EPA carburetors are not compatible with our performance kit. There is no mixture or idle adjustment, also uses a completely different style of jet that is designed to be non-replaceable. Our adjustable carburetor (JF168QDL.06B) comes with the standard jet, you will still need to install the larger jet, or order the Stage 2 carburetor (PSC.S2) that has the jet already installed.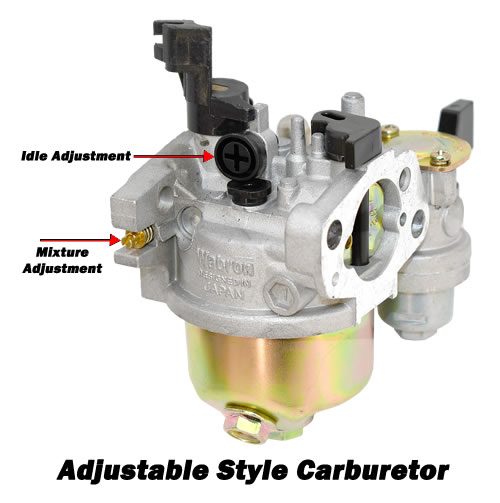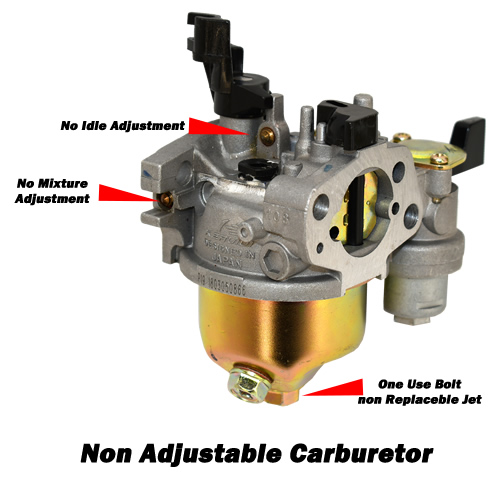 Custom Field
Product Reviews
Nice kit - make sure it fits your...

The choke handle hold down on the filter adapter could use some refinement. I'm not sure the filter is going to stay on the adapter. It's pretty flimsy, even with the worm gear clamp tightened as tight as I dare. The trumpet exhaust does not fit a Massimo/Baja Warrior 200. The center vertical support bar under the seat is squarely in the way. I had to cut 4 inches of length out of the middle and weld back together to make it fit. It will not fit over the fender - good thing I already planned on dropping the fender closer to the tire. The pipe is INCREDIBLY loud. I will be adapting a muffler to it. Overall - everything fit like it should (with the exception of the exhaust, but there was no claim it would). Definitely cleaned up the look of the under seat area.

Stage 1: Performance Kit for 196cc & 212cc...

Stage 1: Performance Kit for 196cc & 212cc Engines

Stage 1: Performance Kit for 196cc & 212cc...

Stage 1: Performance Kit for 196cc & 212cc Engines

Thank you guys so much I enjoyed everything from unboxing today installing. Everything fits great

Qiuck delivery and good...

Everything came in a timely manner for the Stage 1 Kit i got for my Predator 212. It all came together as a nice modification even got some sticker decals

Stage 1: Performance Kit for 196cc & 212cc...

Stage 1: Performance Kit for 196cc & 212cc Engines

Added LOADS of power. Simple installation.

100% recommended. Installed on a 212 Predator in no time and it adds LOADS of power. (The trumpet roars. Didn't even put a muffler on yet because it sounds so great).

Muffler did not fit

The stage 1 kit is perfect for these bikes. Installed the kit a couple days ago and have ridden it all day long with no issues.