Product Description
Our predator performance air filter adapter kit is a very popular kit that includes a K&N style high flow air filter, aluminum air filter adapter, and an upgraded drilled main jet for the carburetor. This kit is a simple but very effective upgrade over the stock air box and exhaust. With the added air flow, the more rich main jet ( .038 ) is
mandatory
for optimal engine performance. Filter inlet measures 2 7/16" ID and 2 7/8" OD and will vary in colors. Includes choke hold bracket as well.
Fits both Hemi and Non Hemi engines.
AIR FILTER-- Currently only have blue filters, ( No Red), kit comes with red cover which is all that is seen.

ADAPTER

Main Jet

GASKETS
Compatible with:
Honda GX140

Honda GX160

Honda GX200

Honda Clone Engines

Predators Engine 212cc

Trailmaster Mini and MidX model go karts
Note: Some engines are now coming with EPA carburetors ( Below are pictures that show the difference). The EPA carburetors are not compatible with performance kit.
No mixture or idle adjustment, also uses a completely different style of jet that is designed to be no-replaceable. Our adjustable carburetor ( JF168QDL.06B) comes with the standard jet,
you will still need to install the larger jet, or order stage 2 carburetor ( PSC.S2) that has the jet already installed.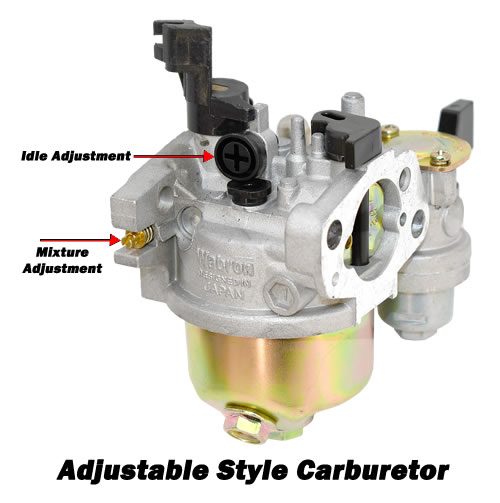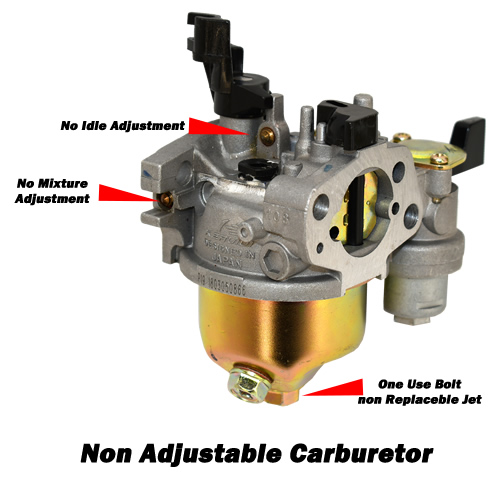 Custom Field
Product Reviews
Built to last

212cc Predator Performance Air Filter, Adapter &...

Once I realized that I needed to use the stock carburators metal gasket with the filter adapter

If you're looking at it, buy it. It made my little minibike so much more fun. I recommend getting the exhaust option too. I will be buying another for the go kart. 

212cc Predator Performance Air Filter, Adapter &...

The predator comes out of the box super lien, it has a 28 main jet, keep in mind, the manufacture built these motors to run no more then 3400 to 3600 hundred RPM, so anything pass that, there lien. This kit cleans up the entire power band. You get a smoother running bike. Very pleased with my purchase. I always check Gopowersports web site when looking for any parts.

Perfect only thing was the choke hold was hard to tighten when I was installing it

I'm very satisfied neither the product and the prices are very reasonable. The only thing I was looking forward to the stickers that usually accompany the product love puttting them on go carts that I build.

Works as intended. The extra power helps with wheelies lol. Great parts and service like always. Thanks Go Powersports

212cc Predator Performance Air Filter, Adapter &...

This kit does work very well. Instance throttle response. Easy to install. I also installed the 18lb valve springs. These parts really make a difference on how well and smooth the motor runs now.

Big improvement over stock.

I added the air filter, adapter, and jet kit along with juggernaut 30 series torque converter and a custom header. Huge gains over stock, highly recommended!