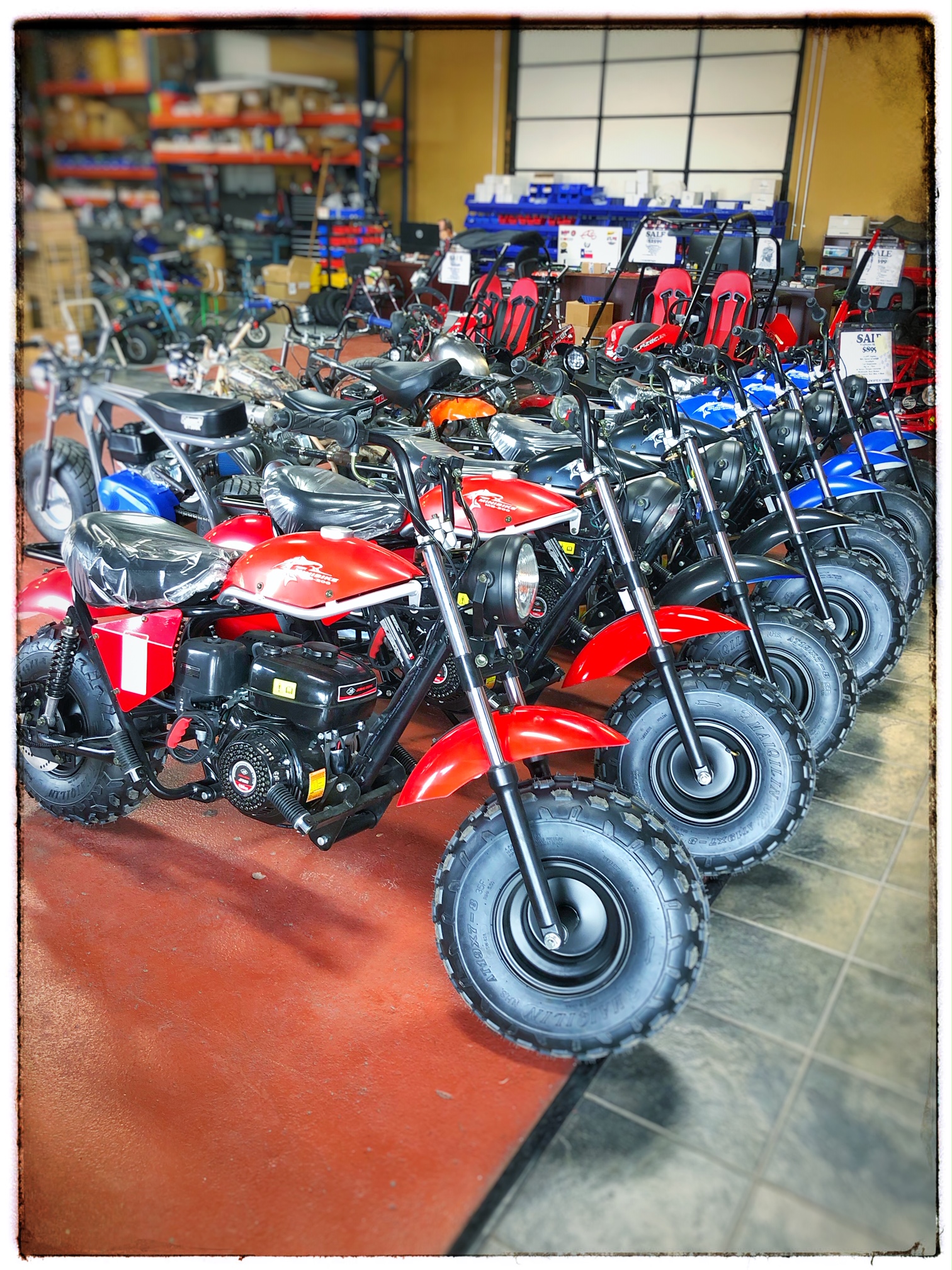 Hey Race Team! Congratulations! You have just acquired the best big-wheeled Mini-Bike on the market, the TrailMaster MB200-2. These mini-bikes are loaded with features at a competitive price.
Stock Features on the TrailMaster MB200-2:
30 Series Torque Converter comes standard on these bikes which is a huge plus since most bikes on the market are just chain driven.
Hydraulic Rear Brakes for superior stopping power; most other mini bikes will have a brake drum setup
Front and Rear Suspension. Most bikes have no suspension, some bikes have just front suspension, but the TrailMaster MB200-2 has full suspension.
6.5HP Engine that runs a Headlight
Wide Seat for a comfortable ride
Big 19" tires helps with climbing over rough terrain.
With all these features, there's nothing a consumer could possibly want to add...right? Well, as your #1 Performance Parts Provider, we would be remiss if we did not tempt you with the a few amazing upgrades. We will start with small upgrades and work our way on up. Of course, not everyone is riding with the same goals in mind but we'll show you what we plan on putting in our MB200-2 for the Gambler Race (100 mile off-road race). Try and keep up...if you can.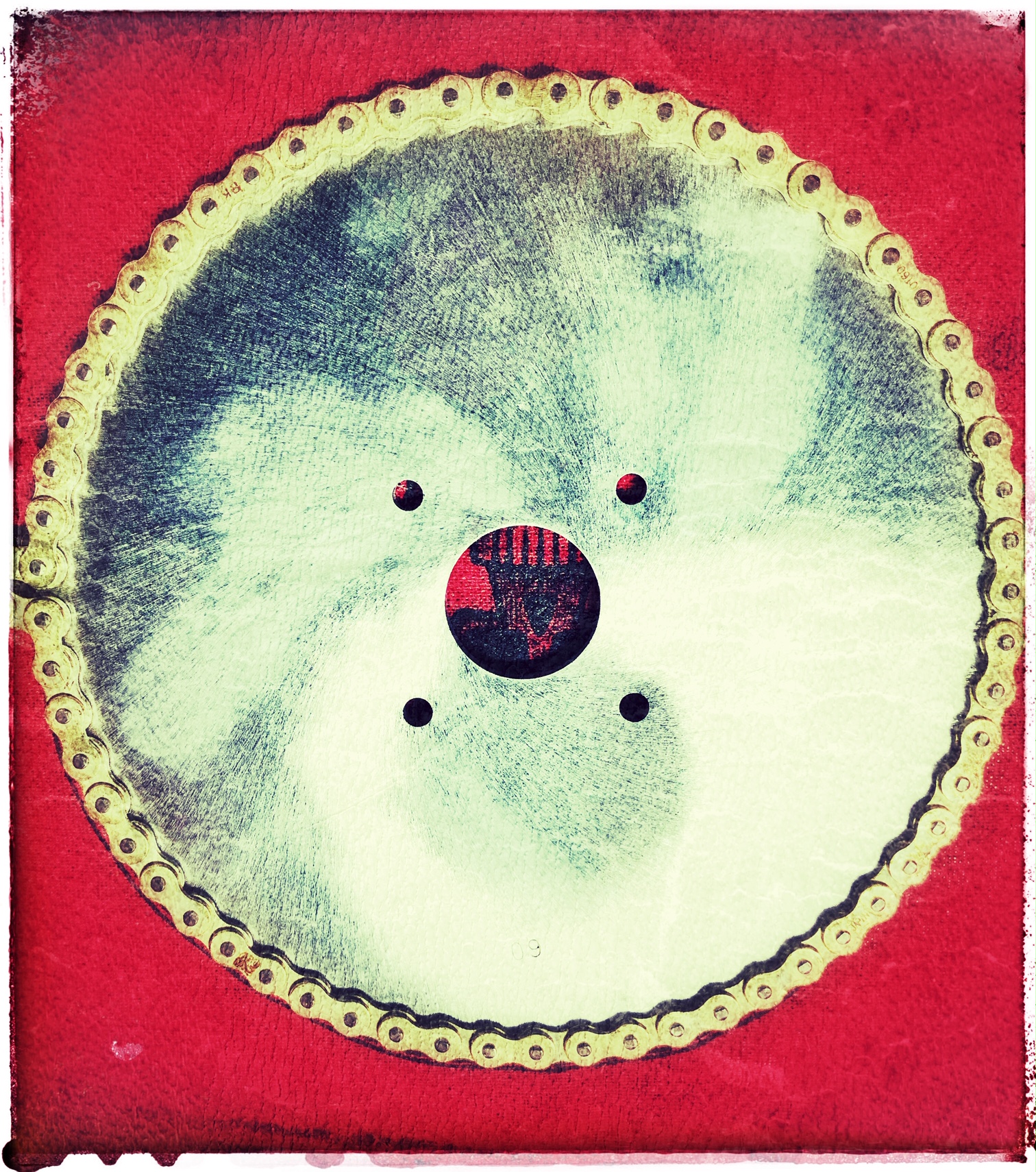 We can start by changing your Gear Ratio. Currently, the TrailMaster MB200-2 comes with a 46 Tooth Rear Sprocket and 10 Tooth Jackshaft Sprocket, which is great for top end speed. A stock MB200-2 will most likely go around 30-36MPH for top end speed. (you won't get more until you take your governor out, we will touch on that later). The above photo is a 60 Tooth Rear Sprocket. This would give you a 6:1 Gear Ratio is pretty smooth on the bike. This would give you more low end power and this ratio would not stress out your Torque Converter belt as much. Running a bigger sprocket does mean that you'll also need 5' of chain and we recommend going with either DID or "Gold on Gold." You can see our blog on chain to see why. There is a downside to going bigger, you will lose your chain guard.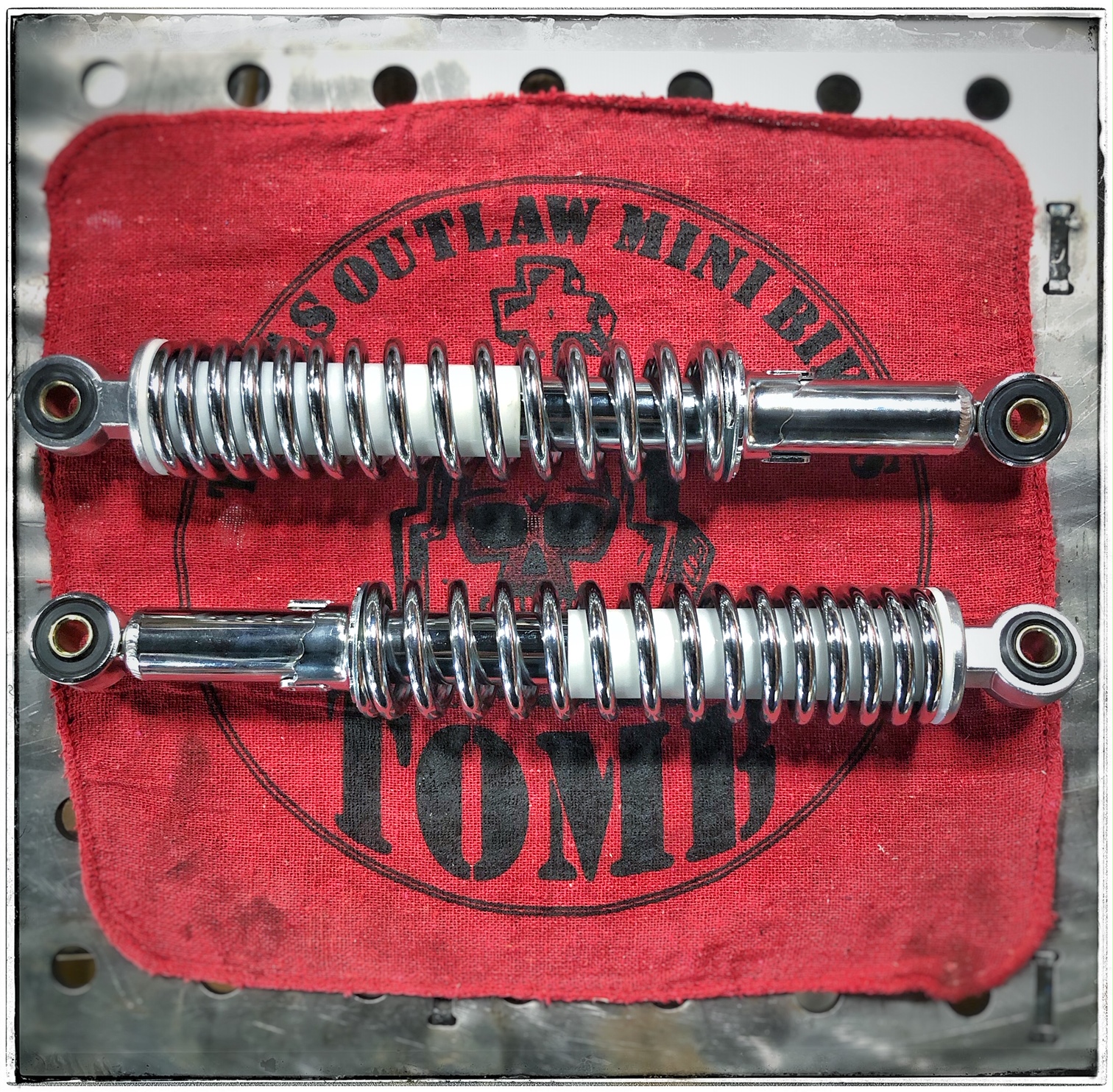 Taller adjustable shocks are a comfortable upgrade. Stock MB200-2 has shocks that are around 10" from eye to eye. Our 12" Universal Shocks help this bike ride like a dream and sit you up a little taller. You can do the Heavy Duty Shocks that are also 12" tall but we like a little more cushion when hitting the terrain that the 12" Universal gives. Going with taller shocks would also require longer chain. (5' of #420 chain will work if you go with these shocks and a 60 Tooth Sprocket).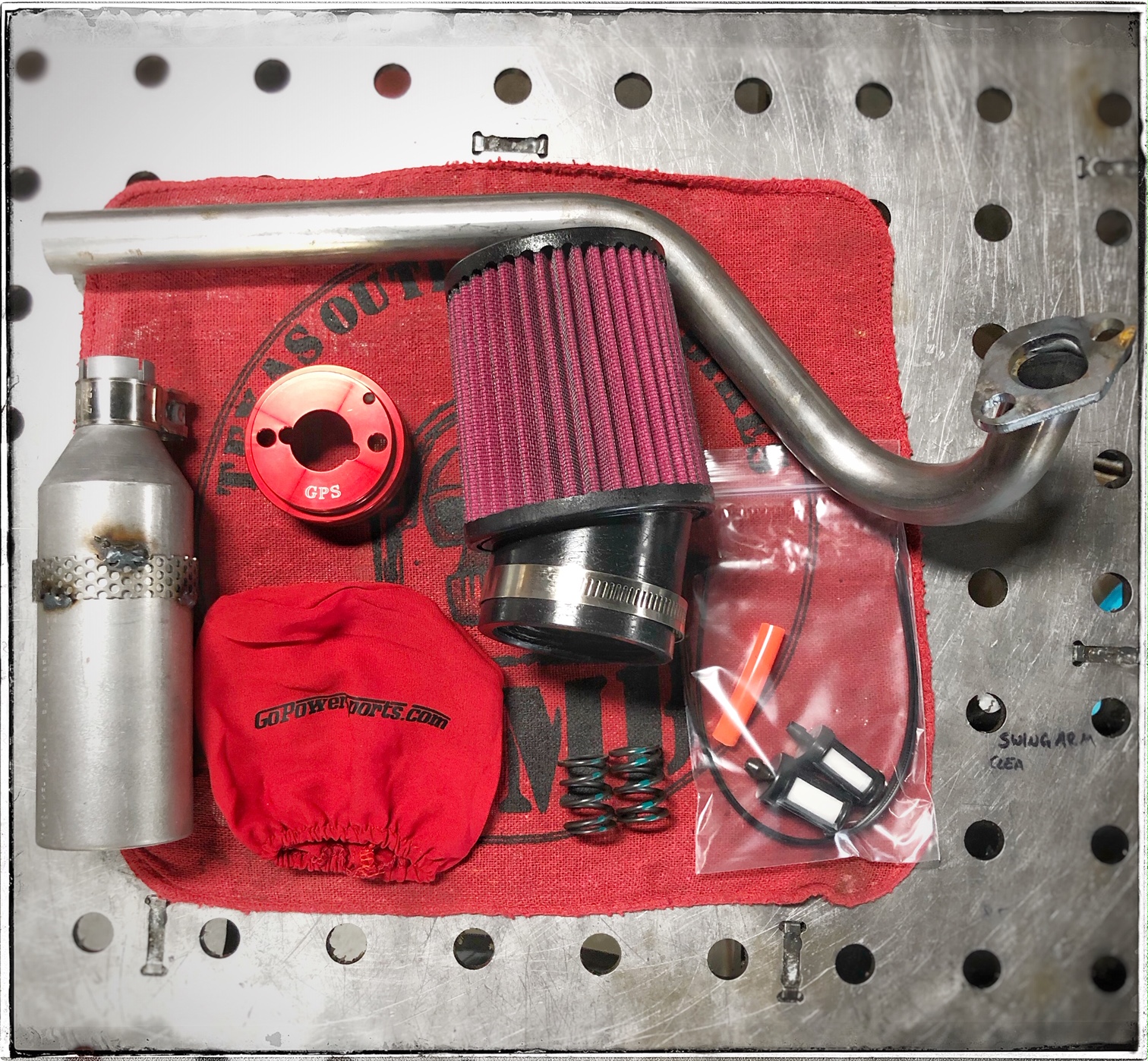 Let's now add a few horsies to the stable with our MB200 Performance Kit, also known as a Stage 1 Kit. Bigger jet for the carburetor, air filter, and header pipe will pep up this engine with an extra 2-3HP. The add-on Vent Filter Kit will take care of the 2 hanging hoses after taking off your engine's stock air box. They will keep your engine venting while keeping dirt and insects out. If you plan on taking out the governor, then add the 18# Valve Springs. Stock valve springs are 10.8# so heavier valve springs will make sure that you don't float your valves. The RLV Muffler is another great add-on. This clamp-on muffler serves as a silencer and performance item that adds back pressure, which these small block engines thrive on. Nothing will be quieter than stock, but this muffler will help it not be obnoxious to your neighbors. And don't worry if you go rumbling down the street, those aren't dirty looks, just looks of jealousy.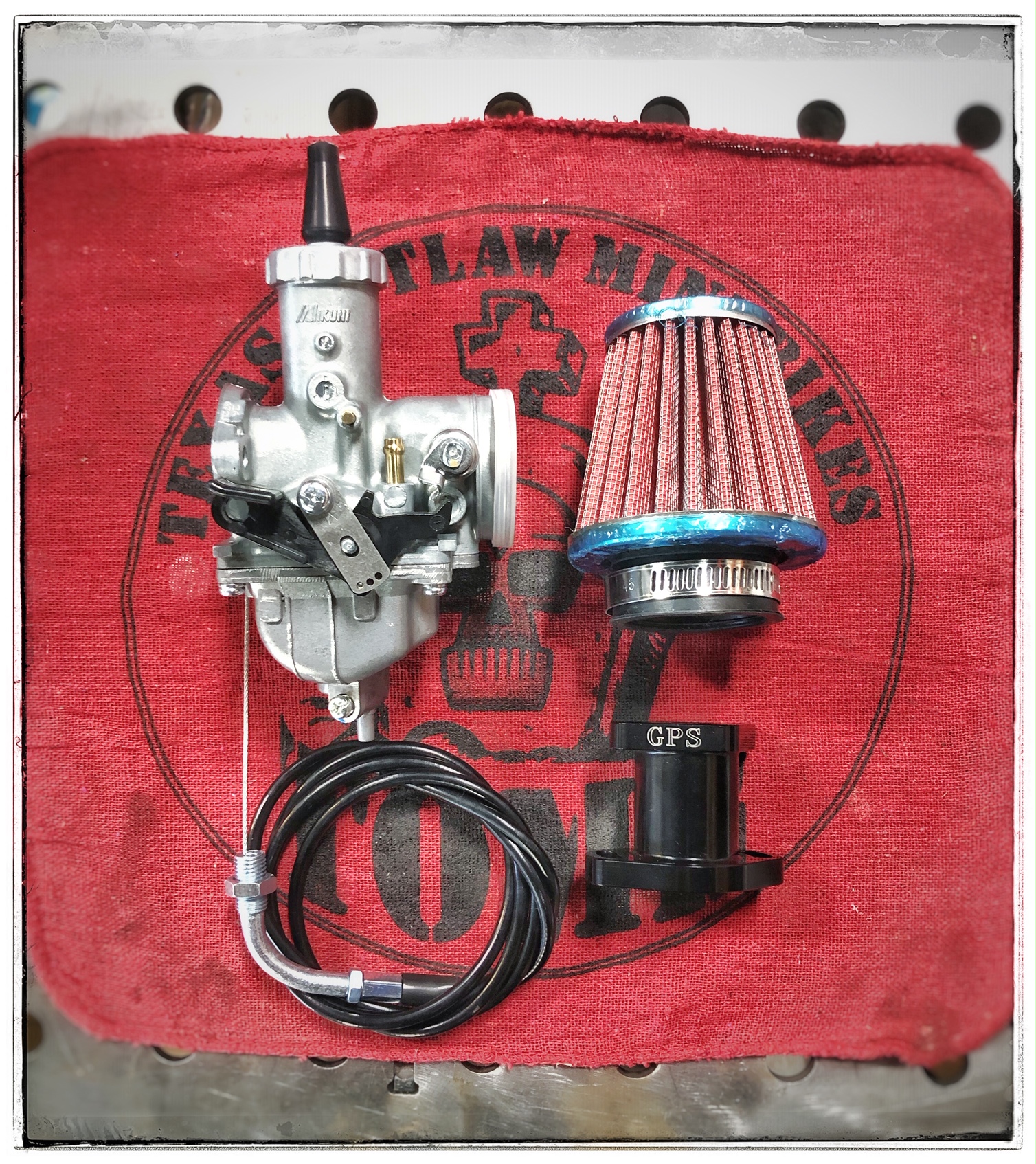 There is a better option available, the Mikuni Carburetor Kit. You would still need our Coleman Header Pipe (which fits mostly all the big wheeled mini-bikes). Hands down, this is one of the best carburetors in our shop for the majority of my small block owners.
22mm OEM Mikuni
48mm Adapter (this is just the length of the adapter)
52" Mikuni Cable
These carbs will come jetted to run out of the box, but still may need some fine tuning depending on what mods you end up with. Governor would have to pulled in order to run this kit as well.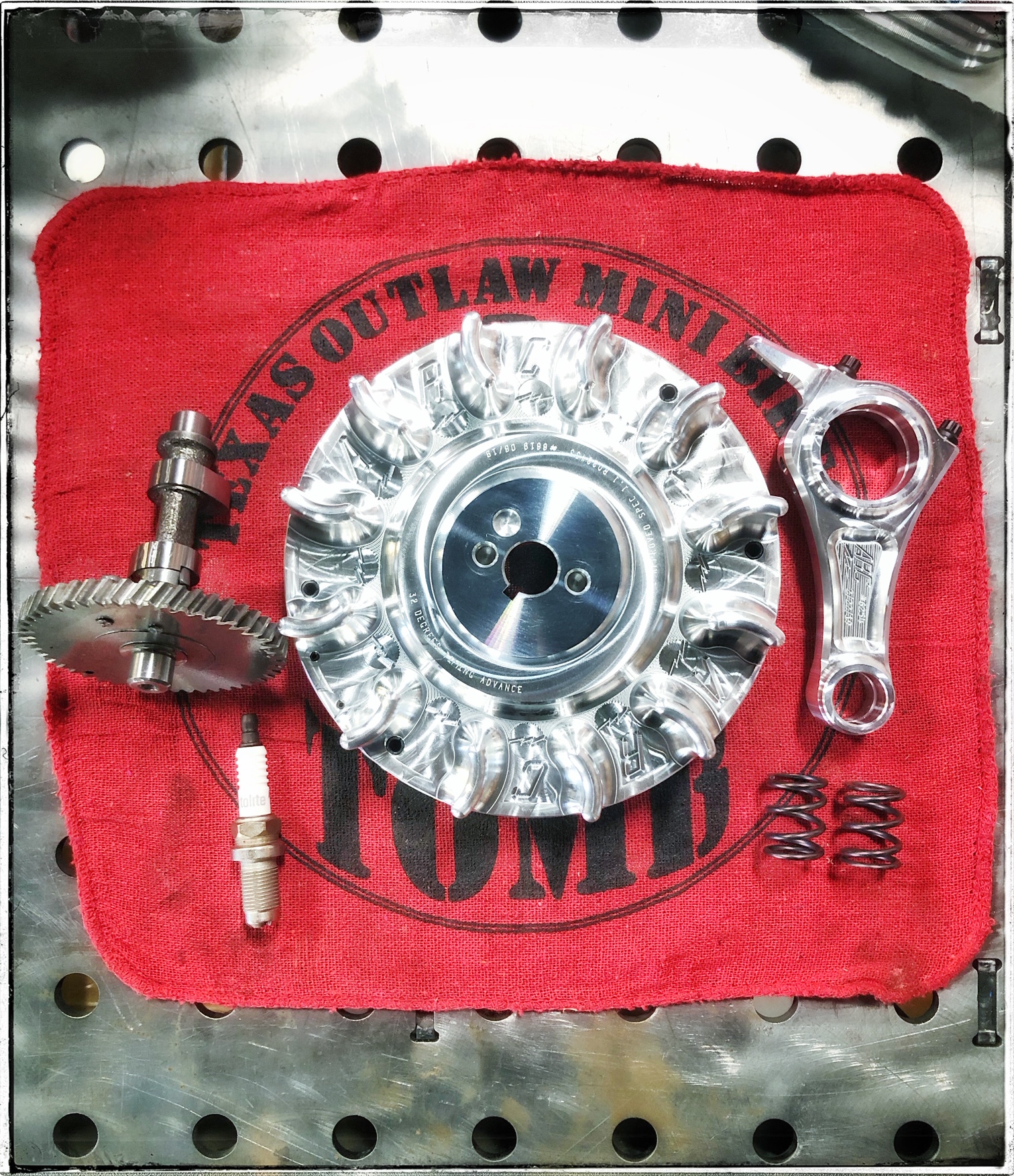 You still want more? We do too, that's why we suggest our Stage 2 Kit. Now we are pushing around 15HP out of your small block engine. Ho Ho Ho *Tim Allen's Home Improvement Grunt*.
6619 Flywheel (taller fins create more drag but keeps that engine cooler)
Hot .265 Cam w/ 26lb Springs (wider power band than the Mod 2)
Kit will also come with a 3910X Spark Plug, Connecting Rod, and Gaskets. Swapping out for Billet parts is great on so many levels. These will hold up to the abuse, lighten your load, and add more horse power. Checking your valve lash (.001"-.003" a hair over top dead center) and your flywheel gap (.050"-.070") are just a few crucial measurements that need to be kept in mind. If you need help with the install, we have our YouTubers showing you every step of the way.
Here is Red Beard's Garage Stage 2 Install video.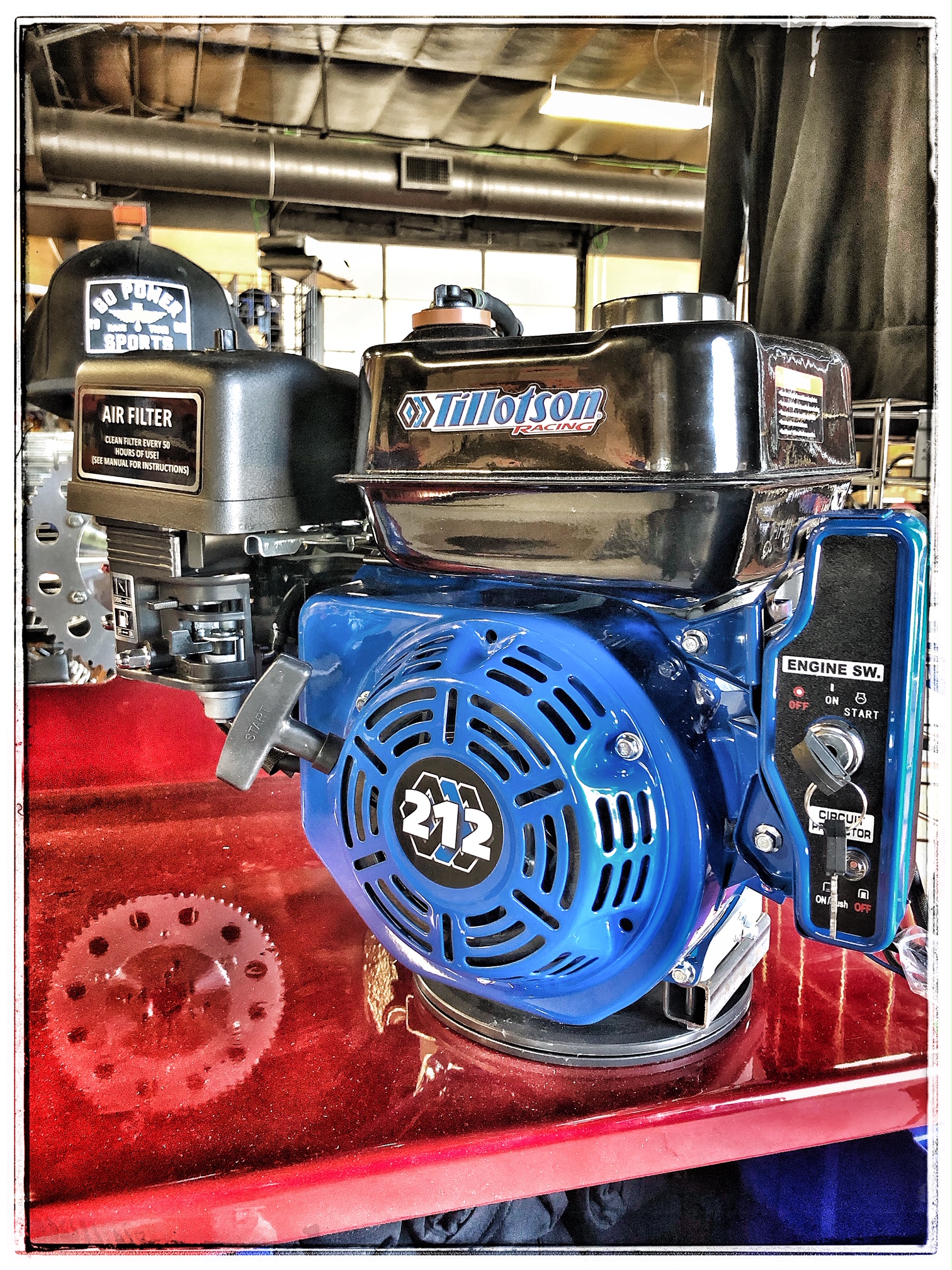 We can also upgrade to a Tillotson Electric Start Racing Engine. You may not do this upgrade until you run the stock engine through the ringer. But if does get to be time for a new engine, look no further. 10HP out of the box and you can run your headlight. This engine is the same size as your MB200-2 Stock Engine. You may need to shift your engine over a bit or run a longer crankshaft bolt since the Tillotson's Crankshaft is a little shorter than stock. A Fully Adjustable Motor Mount can fix this issue as well. To use the electric start function, you would need to weld a battery box to your frame to plug in to. If having electricity isn't a priority, we sell the same Tillotson Racing Engine in a pull start. The same Stage 1 kit will fit on our Tillotson 212 Engines, but will have it's own Stage 2 kit.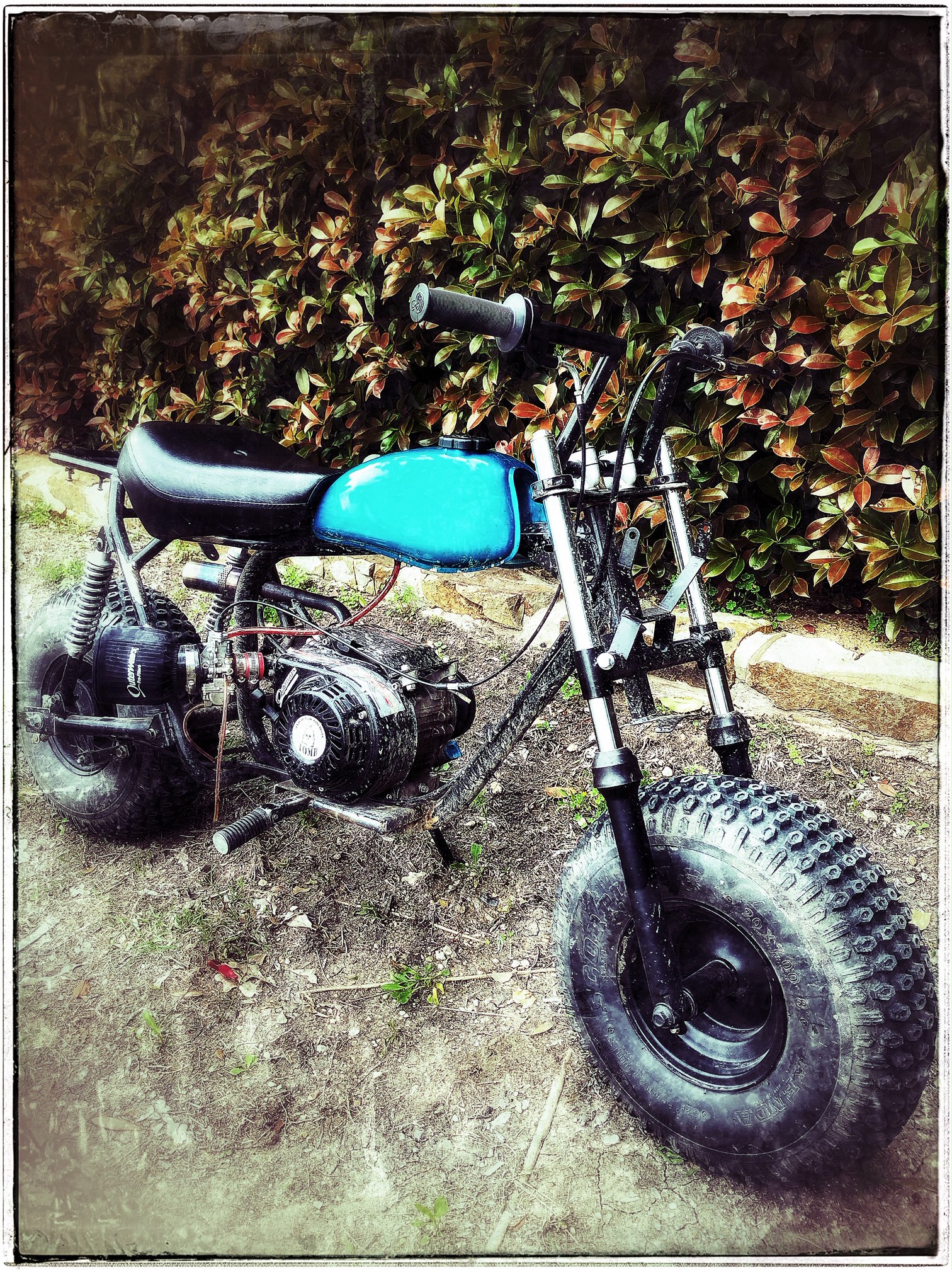 Honorable Part Mentions:
20x7-8 Long Lasting Tires - Made for street cruising...in style!
22x11-8 Knobby Tires - Meatier is nice, but will also lose top end speed
Tachometer - It's good to know what RPMs you are turning
Peanut Tank - Find an actual gas tank to replace the dummy tank on the bike. (Fabrication required)
LED Bulb - change that dim bulb for an LED to really light it up
Blue Grips or Red Grips - A little eye candy never hurt anyone.
---
Join our TrailMaster MB200 Crew Facebook Page. Show us your ride and favorite customization. Talk with the community and help other new Racers out.
You should also join TOMB - Texas Outlaw Mini Bikes on Facebook. You can keep up with our mini-bike races and meet-ups with the TOMB Community. Also a good source for asking questions or seeing some minis for sale. They'll also tell you your ride looks slow, no matter what you got. Great group of racers that we love to support.
Our YouTube affiliates are amazing at what they do. They can teach you just about anything mechanical and make you laugh at the same time. They have great hearts and we are very grateful for all the work they put into their products. So please subscribe and support them!
Alright Race Team, let's get out there and win some trophies!