WHICH MINIBIKE IS RIGHT FOR YOU?
Which minibike is better, the Mega Moto 212 or the Coleman RB200?
If you're looking for an excellent and efficient way to get around town, neighborhood, or ranch, then you're most likely looking for a minibike as your mode of transportation. With so many models of minibikes out there, it can be overwhelming. In this blog, we will discuss two of the main minibikes on the market, the Mega Moto 212 and the Coleman RB200. At first glance, they look identical! But as we dive deeper, we will see more than meets the eye.
Minibikes have been around for decades but have made a resurgence recently due to many different reasons. Parts and engines are more affordable and easily accessible. Many Baby Boomers have helped push for minibikes now that they are retired and looking to help their grandchildren learn their way around tools. The younger generations are hopping up their motors in search of more power and faster top speeds. From child to grandparent, there is a minibike just the right size for you.
This may be the best value minibike.
Let's start with side by side comparison of both minibikes:
| | | |
| --- | --- | --- |
| | Mega Moto 212 | Coleman RB200 |
| Power Unit | Tillotson 212EE Electric Start Engine Capability | Hisun 196cc Pull Start Engine |
| Performance | Stage 1 Performance Kit | Stock EPA Exhaust Kit |
| Horse Power | 11+ Horse Power | 6.5 Horse Power |
| Crankshaft | 3/4" Crankshaft | 5/8" Crankshaft |
| Drive Train | Torque Converter | Centrifugal Clutch |
| Front Suspension | Front Suspension | Front Suspension |
| Rear Suspension | Rigid Rear End | Rigid Rear End |
| Rear Brake | Rear Hydraulic Brake | Rear Hydraulic Brake |
| Front Brake | Front Hydraulic Brake | No Front Brake :( |
| Light | Headlight | Headlight |
| Tires | 19x7-8 V-Treads Tires | 19x7-8 V-Treads Tires |
| Rack | Rear Cargo Rack | Rear Cargo Rack |
| Assembly | Full Assembly Required | Partial Assembly Required |
| Support | Full Customer Support | Service Manual |
| Video | Full Build Video | No Build Video |
| Shipping | Free Shipping | Free Shipping |
| Price | $1099 - GoPowerSports | $799 - Walmart |
Green=Advantage Red=Disadvantage Black=Draw
At first glance, yes, these two minibikes are essentially the same. They have the same design and functionality, but these two do not perform the same. Both minibikes have front suspension, which helps for a smoother ride when riding off-road. Both minibikes have 19" V-Tread Tires for extra ground clearance and a rear cargo rack for storage. Both even have a light for night riding.

The real difference starts with the power unit. The Coleman RB200 has a 6.5 Horse Power Hisun engine and a small 5/8" crankshaft. This engine is alright, especially for those wanting to cruise around and take it easy. The top speed is around 30-35MPH.
However, the Mega Moto 212 comes with a powerful Tillotson 212EE Electric Start Engine, which puts out over 9 Horse Power out of the box. With the Stage 1 Performance Kit that comes with the package, you can add an extra 2-3 Horse Power to the Mega Moto 212. This puts you well over 11 Horse Power which is helpful when climbing steep climbs, racing down an empty dirt road, or navigating rocky terrain. The Tillotson 212EE Electric Start Engine also has a bigger 3/4" Crankshaft. Take note because this means you can upgrade the inside of your Tillotson 212EE Engine with Billet Performance Parts to get you even more Horse Power. Better yet, the bigger crankshaft is more durable and can receive a Torque Converter Kit, which is standard on the Mega Moto 212 Minibikes. A Torque Converter runs a kevlar belt and chain to give you and your minibike more pulling power. Plus, it will last longer than a chain-driven centrifugal clutch which tends to burn out after a challenging ride.
With all the extra horsepower in the Mega Moto 212 Minibikes, you also get front and rear hydraulic brakes for superior stopping power. The Coleman RB200 only comes with one rear hydraulic brake, which is good but could be better. Riders can drive more confidently, knowing they can stop on a dime with front and rear hydraulic brakes.
There are downsides to the Mega Moto 212 Minibikes Kits that everyone should consider. The Mega Moto 212 Minibikes are more expensive than the Coleman RB200 Minibikes, but it is for a good reason. You get much more out of the Mega Moto 212 Minibikes: Performance Engine, Torque Converter, and Front Hydraulic Brakes.
The other thing to consider is the build time. Some folks love to build their minibikes from the ground up. The Mega Moto 212 Minibike Kit is just that, a kit. GoPowerSports created a step-by-step instructional video to help you build the minibike and be riding in no time. The Coleman RB200 minibikes are constructed to be timid from the factory so that they may be shipped partially together to customers. The kit form allows GoPowerSports to add more performance.
The Coleman RB200 Minibikes are available from your big box stores, such as Walmart and Tractor Supply. The Mega Moto 212 Minibikes are only available through GoPowerSports, a family-owned and operated minibike and go-kart performance shop out of Fort Worth, Texas. Along with an incredible performance minibike, you also get a customer support team to ensure that you are in good hands after the initial purchase.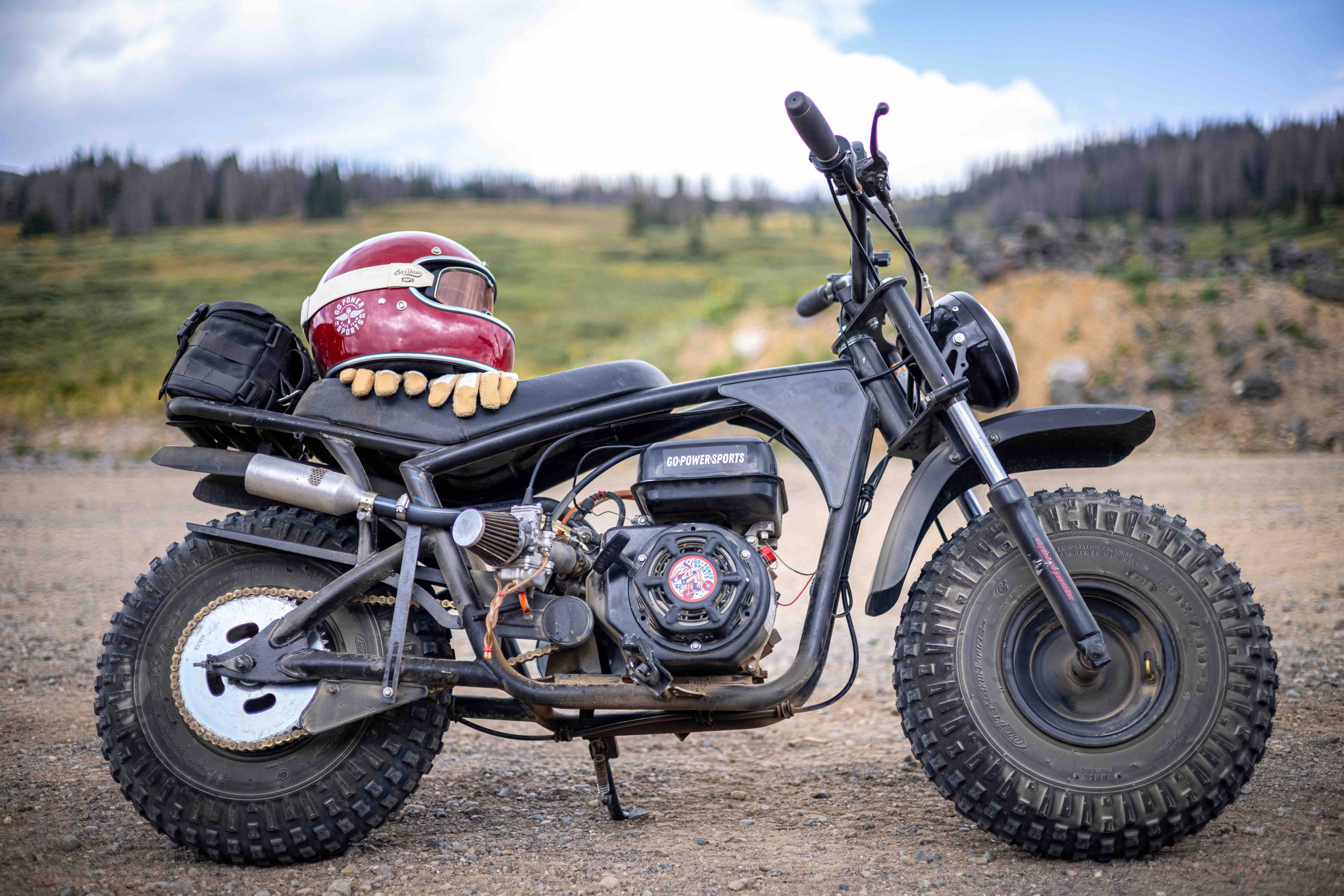 Can I Upgrade a Coleman RB200?
Yes, you can! Now that you've got your feet wet with the stock Coleman RB200, you can still upgrade your minibike to get the performance of the Mega Moto 212. GoPowerSports sells a Stage 1 Coleman Performance Kit which includes a header pipe, air filter with adapter, and performance carburetor with a bigger main jet (we do not recommend upgrading this engine any further). There is also a Coleman Torque Converter Kit to fit the smaller 5/8" Crankshaft, and some cutting of your minibike frame would be required. Front Brake Kits are currently being developed for the Coleman RB200s. The Coleman Performance Kits are good for the all the Coleman 200 Series Minibikes (CT200U, CT200U-EX, BT200).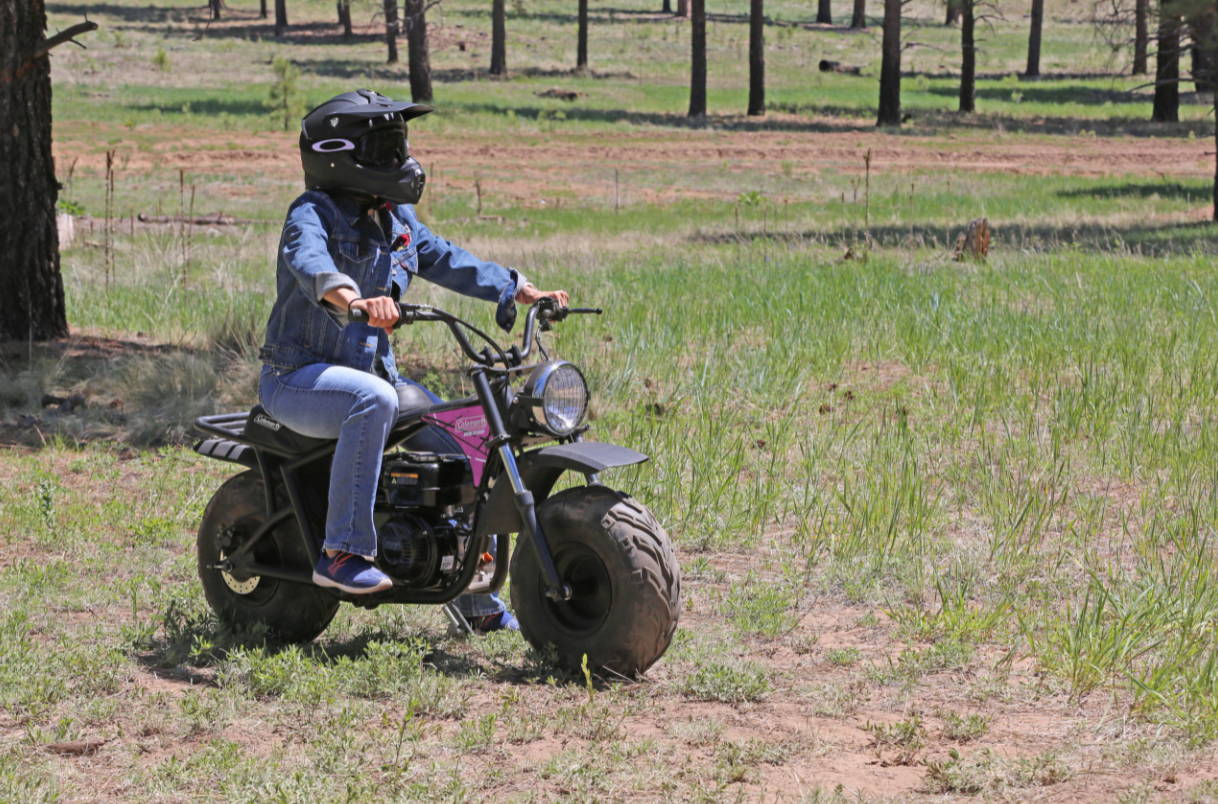 Hope this helps you decide which minibike is right for you. Either way, you can't go wrong. Be sure to subscribe to our Race Team Newsletter below to update you on all the latest product drops, deals, and helpful support topics. We will see you on the trails!
SUBSCRIBE TO OUR RACE TEAM NEWSLETTER
Recieve our latest weekly releases, offers, guides and more.